Brinklow to Banbury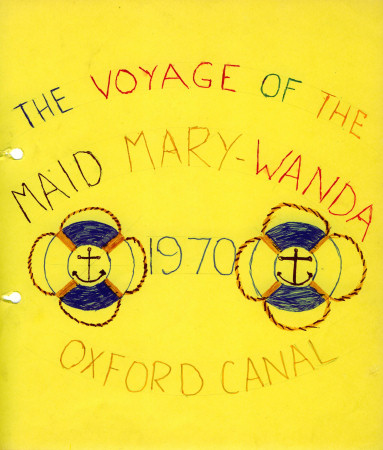 Editorial note from Andrew: This voyage taken by me at the age of 9 with my parents is where our whole involvement with canals began. Other trips with my parents followed in 1982 and 1990 (Alison was on the 1990 trip). Then in 2001 we took our own kids on a trip onto the Shropshire Union with Cheshire Cat hire boats.
Scanned pages from the original hand-written log can be found on Flickr. The photos from the original log as well as the typed up text can be found in the pages that follow.
The text from the original log is reproduced verbatim but I have added comments into the log text and the occasional extra photo or link where, for instance, we have cruised the same part of the canal and have a more recent photo.
Previous web searches have turned up very little information about the Maid-Mary line of hire boats so these pages may be of interest to others who had holidays on Maid-Mary boats. As we have learnt more about the canals it is interesting to reflect that 1970 was really quite early in the restoration of the canals and there is at least one reference to us passing a working boat.