Circular trip from Acton Bridge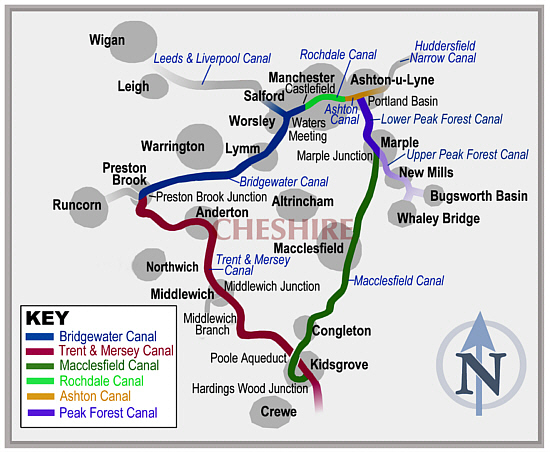 For this two week trip, we will be starting on the Trent & Mersey Canal at Acton Bridge which is between Preston Brook and the Anderton Boat Lift and then travelling anti-clockwise.
Decided on this direction of travel because the Trent and Mersey from the Harecastle Tunnel (near Stoke on Trent) to Middlewich is the only bit of the route that we know. Thought we would stick to familiar territory while we get used to the boat.