Friday 11th August 2006
Wigrams Turn to Braunston (6m, 6 locks, Braunston Tunnel)
Only three of us this time, Laura having other business at the Thornton Cleveleys Horticultural Show. Arrived in plenty of time so checked out the Admiral Nelson on the Braunston Locks down an excitedly narrow lane. Fine lunch with plenty of entertainment outside at the lock - noted traffic already steady.
At the marina for 2pm - Sojourn serviced and ready, so quickly loaded up - all we then needed was for the northerly wind to shut up so that we could get off the quay - on our way by 14:50.
The canal itself seemed a little more sheltered than the open marina but still breezy. Trouble-free cruising - main excitement coming through Braunston to be met by a floating bungalow (wide beam) La Belle Epoque on her first trials and festooned with human fenders determined that any one else would sink before they allowed the new paint to be scratched! It seems a) she was due to go to France b) they would have to close Braunston Tunnel for her the next day. All in all we were quite glad to be going away from her. Hate to think how much she cost (250K?).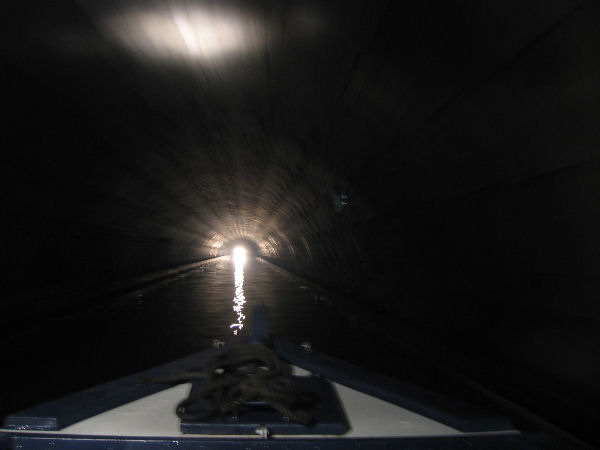 Andrew made the Braunston Tunnel look easy, despite an oncoming boat with an anti-aircraft style searchlight out front - completely dazzling. Then moored up in the countryside beyond the tunnel at 7pm for sandwiches. Within an hour we were nodding and by 9pm all lights were out.