Napton to Aynho
Good Friday 14th April 2006: Napton flight 5m, 9 locks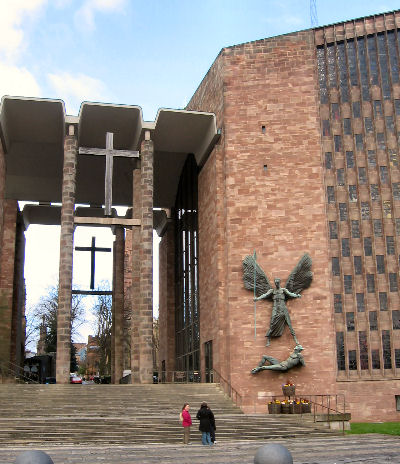 The journey was remarkably quiet and trouble-free especially considering that it was a Bank Holiday. Since we had time to spare, we had a wander round Coventry. The cathedral is very impressive and the shopping area is huge.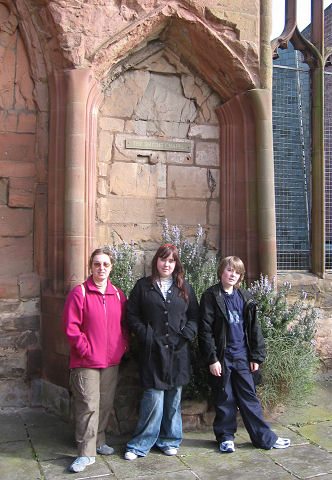 So, why are the Smiths standing in front of a random piece of the ruined Coventry Cathedral?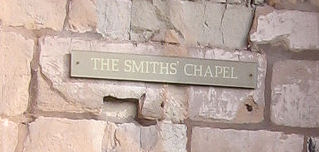 Here's why!!
We had asked if Sojourn could be ready for us at 2pm, so as to give us a headstart at the Napton flight.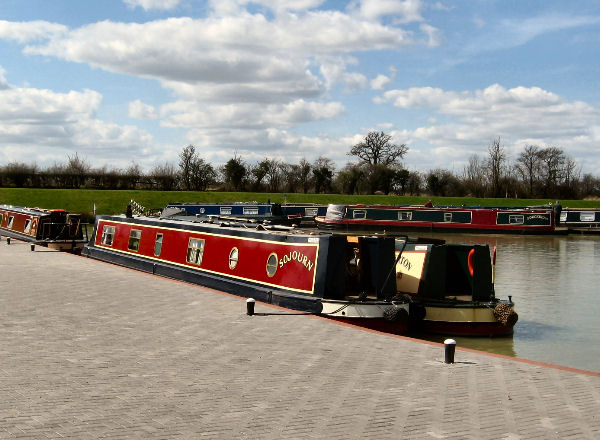 So we turned up at 1.30pm and hurray! there she was, moored at the loading wharf and good to go. We were off so swiftly that we didn't move everything back to the car that we could've, and also forgot AD's sunglasses.. and it was a gorgeous sunny afternoon, no wind and really warm.
A short wait at the first lock, and found ourselves in company with nb Serenity, an Ownerships boat and a year older even than Sojourn - looking good though, clearly well looked after.
The boat ahead of Serenity was as good as telly - they had raised faffing to an art form. At the last lock they took an age, then immediately beyond winded, so we wondered if they would want the lock back; no,they were mooring. So while Serenity came up the lock, they took their boat for a walk aways; as the lock cleared, they brought their boat back; did they now want the lock? no,they just couldn't quite decide here, so they were going to wind again and go a bit further... so up we came and left them to it, whatever it was.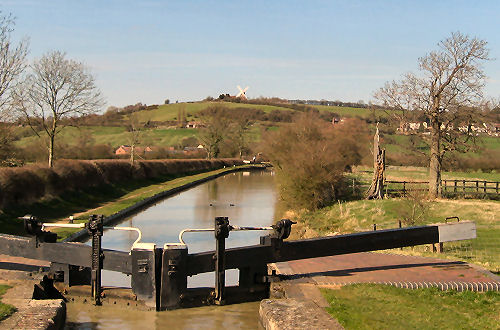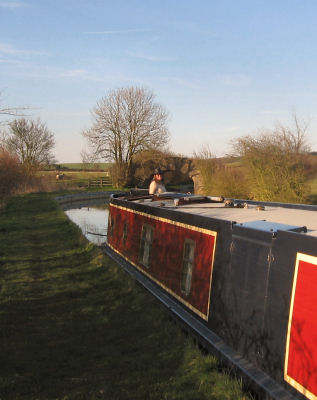 We continued a little longer into the evening and moored up at around 6.30, ready for some beers and cheese on toast. Both AD & AJ knackered so in bed by 8.30pm - slept like the dead.