Friday 10th August 2007
Wigrams Turn -> Long Itchington 4m, 13 locks
The Smiths Three arrived at about 14:00 after meeting with Andrew's parents to hand Laura over. She (for some strange reason) preferred a trip to Amsterdam with the grandparents to two weeks on a narrowboat! Marc gets the rear cabin all to himself! Quickly aboard and filled up with water and away by 15:00. For once no side wind - a gloriously hot sunny afternoon and we were glad to get moving on the water.
Up the Calcutt and Stockton locks without problems - company through the locks which cut some of the work - managed to lock wheel most of the time which really smoothed progress (as well as being water-thrifty).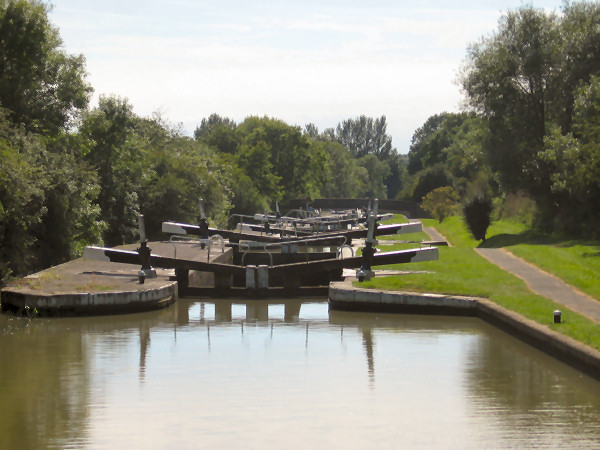 Moored at Long Itchington within 3 boat lengths of two pubs. Went to the Two Boats for a drink and a look at the menu to see whether we fancied eating there. Nice place but far too popular! Took 20 mins to get our first round of drinks and they were advising of a hour (or more) wait for food. So we had a 2nd round of drinks then headed back to the boat for tuna, sweetcorn & pasta and an early night.